I think this is fairly self-explanatory. Written the day after the family left Oxfordshire for Ireland. A dark time recalled with bewilderment and grief. Stuff happens. We are good now.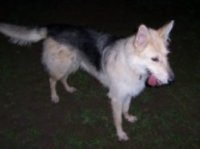 The Toys They Left Behind
The removal vans came in the night
So as to catch the boat back at first light
And your family swept up all the crates,
All the furniture and all my mates.
Now teak table-legs have left their trace
On boot-scuffed carpets in this vacant space,
I walk these echoing rooms half out of my mind
Picking up the toys they left behind.