More wistful tearscapes from the dazzling metropolis. Revisiting some of the themes from "You're Still Number One" but perhaps with more yearning and more than a hint of regret. The heart of the poem was penned a couple of years ago. The "canvas was turned to the wall" and only discovered again in early 2010. The sentiments struck a chord and, with a few tweaks, i managed to form some kind of rhyming narrative.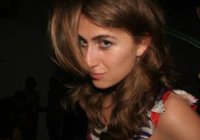 To Have And Have Not
I'm not joining you at your private club,
I won't strike while the iron's hot,
Another table, another gastro-pub,
The water's fizzy but I sparkle not.
You know I'm looking at your laughter lines,
Just window-shopping, losing the plot,
Looking back on more temperate times,
Times when I might have tied the knot.
Time and tide. Surf and turf.
A fool for love, nothing if not,
Wondering how hearts converge,
Throwing it all away, waste not, want not.
We've all got baggage on the mind carousel,
Round and round, (my eyes bloodshot,)
Your eyes are heaven; your tears are hell,
We want it all, to have and have not